President Donald Trump's younger brother Robert Trump was hospitalized in New York-Presbyterian Hospital in Manhattan on Friday and sadly passed away on Saturday night.
President had visited him just a day before and was very emotional.
When asked about his younger brother on Friday, he said I have a wonderful brother. We've had a great relationship for a long time. He's in the hospital right now. He's having a hard time.
No information on his illness has been shared as yet, but we do know that he was hospitalized in the intensive care unit at Mount Sinai hospital in New York in June as well for some serious medical conditions.
One of the sources familiar with the situation did mention that Robert had been on blood thinners.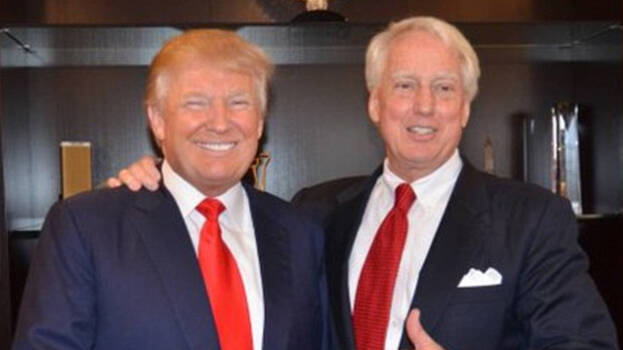 Robert's Death was announced by President in an official statement; "It is with a heavy heart I share that my wonderful brother, Robert, peacefully passed away tonight. He was not just my brother, he was my best friend."
Both brothers were very close to each other, and Robert was also one of the former Top Executive at Trump's organization. Unlike President Trump, his brother Robert didn't like to be in limelight.
In fact, he got temporary restraining orders just a little while back for Mary Trump, their niece in an attempt to block publication of her book which is apparently a critic to President Donald Trump. Robert Trump had reported that the book, "Too Much and Never Enough" would be a violation of a confidentiality agreement that was tied to the estate of their father Fred Trump Sr.
The restraining order was later canceled and the request to stop publication of the book was denied.
Both Eric and Ivanka Trump, children of Donald Trump expressed their sadness in tweets. Robert Trump was an incredible man – strong, kind, and loyal to the core. Anyone who encountered him felt his warmth immediately.
He will be deeply missed by our entire family," said Eric Trump. Ivanka tweeted, "Uncle Robert, we love you. You are in our hearts and prayers, always"
Although President is expected to attend the funeral but seems like his current travel schedules that include a visit to four battleground states as a part of his re-election campaign could clash with funeral dates.
Robert got divorced from his first wife Blaine Beard in 2009 and had reportedly married Ann Marie Pallan in the beginning of 2020.
The couple lived in a country home in Long Island. According to his friends and neighbors, Robert was always recognized as a generous but modest philanthropist.
Although he shared great relations with President Donald Trump, but his personality was very different than his elder brother. Unlike Donald Trump, Robert was very reserved and publicity-averse.